Axis SoHu, Pandan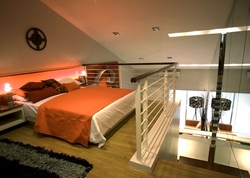 Axis SoHu is the second phase of the mixed development named Axis Pandan, which comprises of apartment, condominium, retail shop and business centre. SoHu in this development means Small Office Home Unit, and it is kind of like a shop lot where one can stay and work in. This is a variation of SoHo units, and there is not much difference between the two.
These Axis SoHu units are just like courtyard shops for the condominium, as one can find the surrounding comprises of swimming pool and landscaped park area. This exclusive enclave takes place at Pandan Indah, and it is a leasehold development that was developed by RK Group. However, RK Group did not manage to properly sustain itself, and it went through a few niggles before making a comeback as ZAJ Properties. That resulted in Axis SoHu suffering from development upheavals, with the completion date extended to 2010, the year when the lots are considered to be ready for use.
There are a total of 154 units offered in Axis SoHu, and the built-up for each unit ranges from 530 to 620 sf. Duplex units are available, whereby each unit is basically attached with 1 bedroom, 1 bathroom, a private dinning and a function room. They are priced reasonably from RM197,000 to RM228,000 during launch.
Axis SoHu's nature as a part of a cog of a big machine, that is Axis Pandan, allows it to share the same facilities that the residents of Axis Residence enjoy. The common ones such as the swimming pool, children's playground and the gymnasium are for the SoHu units owners to enjoy.
Axis SoHu is situated at a great location, as it is merely of a walking distance away to the Pandan Indah LRT station and bus station. Apart from that, plenty of amenities can be accessible easily such as schools, banks and retail lots. There are also shopping and dining conveniences such as KFC, AEON Big, Subway, Old Town White Coffee, Poh Kong Jewellery, Focus Point, Mr DIY and Chatime.
Other than taking LRT and some Rapid KL buses, Axis SoHu can be accessible easily through some major roads and highways namely Jalan Ampang, Sungai Besi Expressway (SBE), Ampang - Kuala Lumpur Elevated Highway (AKLEH) and Middle Ring Road 2 (MRR2). It is just 10 minutes driving away from KLCC via KL - Ampang Elevated Highway (AKLEH), and is connected to other townships within Klang Valley areas by that highway as well as MRR2 and Sungai Besi Expressway KESAS Highway.
Property Details
Name: Axis SoHu
Address: Jalan Cempaka 22, Pandan, 68000 Ampang, Kuala Lumpur
Developer: ZAJ Properties (formerly known as RK Group)
Completion Date: 2010
Type: SoHu (Small Office Home Unit)
Tenure: Leasehold
No. of Units: 154
Built-up: 530 - 620 sf
Launch Price: RM197,000 - RM228,000
Facilities
Small swimming pool
Wading pool
Basic gymnasium
Covered parking
Card-access security system
Market Trends
Axis SoHu, Pandan Average For Sale Price
Analysis
Axis SoHu is one of the unique developments in the area of Pandan Indah, since the latter is a well established old housing area. Besides, this brand new apartment is fronting an LRT station, which is hard to come by in Kuala Lumpur these days. It certainly one of the best choices for the Kuala Lumpur working adults. The embarrassing delays towards the project has definitely put some dents on the developer and the property itself, but now it seems like ZAJ Properties are ready to make amends and be the developer that they should.
Even though Axis SoHu is surrounded by some old government flats and terraced houses, the magnificent two blocks of condominiums (Axis Residence and Axis Crown) with its sky scraping structure, will make Axis Pandan become the most prominent landmark in Pandan area. This development has attracted many Korean and other foreigners since the Korean Village and Embassy Row is just within a stone's throw away.
Unfortunately, Axis SoHu is located near to one of the most congested interchanges on the Middle Ring Road 2 (MRR2). When the entire development is completed, it is believed that the traffic condition here will be heavier.